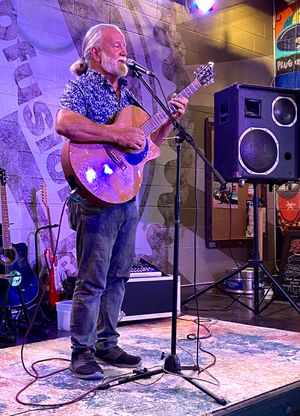 Hey Everyone,
I hope the change in the weather is offering new energy and inspiration to whatever you find fulfilling. I've been writing songs ever since I was in my teens and across the years I've collected some songs and stories that I still find worth sharing. So I have decided to shift my creative focus this month to do something I've never done. 
We are creating a live recording of 15 songs (along with some stories) that will serve as a retrospective to the newer material I am writing now.  I hope to capture these songs, written across several decades, for those who have loved and requested them. The title of the work will be "For The Record."
The concert will be 11/21 at 5:30 PM at the Mistletoe Farms Artist Collective. Patrons are invited to attend the live performance. It will also be captured on video with portions available on YouTube at a later date.  
To participate in the recording, become a patron here:
As always thanks for your support and for supporting artists and performers during these challenging times!
Charles Gaby
---